Manufacturing Pharmaceuticals
for over 75 Years
Mission CDMO offers a full range of contract services in our FDA-registered, cGMP compliant facility located on our expansive Boerne, Texas campus. Our experienced team is dedicated to providing customized solutions to meet your product and partnership needs. Let us take your product from concept to commercialization as we create a partnership that executes your vision and exceeds your expectations.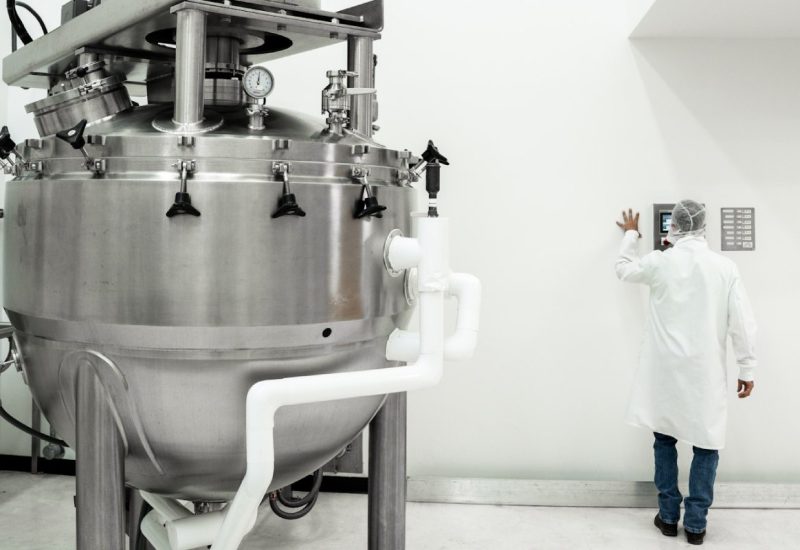 Mission Pharmacal Company is a family-owned, privately-held pharmaceutical company based in San Antonio, Texas with Mission Pharmacal's extensive CDMO operations and facilities located in nearby Boerne, Texas.
H.N. Walsdorf founded the company in 1946 with the goal of developing, producing, and marketing the very best products possible at a fair and reasonable price. That goal continues to drive us today as we develop, manufacture, and deliver high-quality pharmaceutical and over-the-counter products to our customers.
Mission Pharmacal's branded pharmaceutical products have been recognized as pioneering innovations and are now considered the standard of care in the therapeutic areas of women's health, urology, and dermatology. Since its inception, Mission Pharmacal has achieved sustained growth through product development for its own portfolio of branded and generic products, as well as through strategic partnerships with our CDMO customers that leverage our proprietary strengths and US-based manufacturing facility to help our customers to achieve their scientific and business goals. Mission Pharmacal has successfully partnered with well-known organizations of all sizes to drive the continued success and growth of the Mission CDMO business.
Our 275,000+ sq. ft. manufacturing and distribution facility has the capacity for both small and large scale production and is centrally located on our 40-acre campus located in Boerne, Texas, which is just outside of San Antonio, Texas. Mission CDMO manufactures high-quality prescription drug products, over-the-counter drug products, and dietary supplements for our company and for our customers in our FDA-registered, cGMP compliant facility. Regardless of the size and scope of your project, our experienced CDMO team will create a custom proposal to meet your product needs and exceed your expectations.
President/Chief Financial Officer
Executive Director of Plant Operations
Vice President, CDMO & Site General Manager
Senior Vice President, Regulatory Affairs
Our shared mission is to improve people's lives. If you value honesty, loyalty, integrity, innovation and fun, please visit our current job openings for consideration in becoming a member of our team!
Do you need information about Mission Pharmacal Company or our CDMO for a story?
Or would you simply like to find out more about the company?
Mission Pharmacal welcomes inquiries from professional journalists and others in the media. If you are writing about Mission, we will assist you as much as possible to ensure that you have the information you need to produce a factual and comprehensive narrative.
For more information on Mission Pharmacal or our CDMO offerings, please direct media inquiries to: